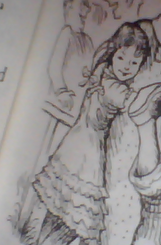 Fern Arable
is the tritagonist of the 1952 book Charlotte's Web, and its two film adaptions.
About Fern Arable Edit
Appearance
Edit
In the 1973 animated film Charlotte's Web, Fern is said to have brown hair and blue eyes. Although she likes to wear comfortable clothes, she wears a dress to the fair, knowing she will meet a boy there (however, she does meet her crush, Henry Fussy). She is seen in orange clothes in the animated movie, and overalls in the humanized movie. Fern and Wilbur didn't see each other again after the next day, when Wilbur is sold down the road to Fern's Uncle Homer Zuckerman. All and all, Fern is a pretty brunette 8-year-old who has a love for animals. Of course, Fern has blonde hair in the 2006 live action film. In the upcoming stage musical, the role will be played by Katie hall. In the 1973 animated film, she is voiced by Pamelyn Ferdin. Pamelyn Ferdin continued as the voice of Fern from February 16, 1983, until November 18, 1983. She returns in "Miracles Do Happen" having childhood memories of Wilbur. She also saves a chained grizzly bear and puts an end to cruel bear baiting in Alaska State Fair. Fern suddenly becomes gravely sick with Leukemia or blood cancer. She is later cured by a miracle-performing crystal named Easter's Eye and is sad that Wilbur died defending Nellie from being frozen to death in the snow. She is last seen adopting Wilbur's son, Barkworth, just as she did Wilbur.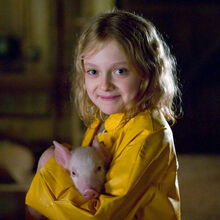 Charlotte's Web (musical) Cast Lists.
Fern as she appears in the 1973 animated film.
Ad blocker interference detected!
Wikia is a free-to-use site that makes money from advertising. We have a modified experience for viewers using ad blockers

Wikia is not accessible if you've made further modifications. Remove the custom ad blocker rule(s) and the page will load as expected.