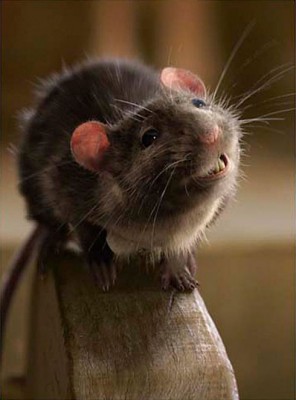 Templeton
is the tetartagonist of
Charlotte's Web.
He was a rat who helped
Charlotte
save
Wilbur
from death even though he didn't particularly care for Wilbur's life. Templeton's mother and father abandoned him in
Zucherman's
barn when he was 6 years old. When he turned 10 years of age his heart grew painfully ironical and sarcastic. When he was 16 he met Wilbur who took an interest in Templeton. 
Wilbur cared very much about Templeton, but when Templeton said, "Why should I help Charlotte's babies?" Wilbur didn't like him anymore. He finally was able to take Charlotte's egg sac.
Later on in the cartoon movie, Templeton recieved word that his parents had died from an attack from the farm cat. He cried many nights wishing someone loved him.
In "Miracles do happen", Templeton sees his chance to be loved and respected after getting the crystal back from the Alaskan seacoast, only to be later attacked by 3 killer whales!
In the cartoon movie, Templeton is voiced by the late actor Paul Lynde and in the live action movie, he is voiced by Steve Buscemi.
Ad blocker interference detected!
Wikia is a free-to-use site that makes money from advertising. We have a modified experience for viewers using ad blockers

Wikia is not accessible if you've made further modifications. Remove the custom ad blocker rule(s) and the page will load as expected.